(Correspondent: Li Fanjie; Li Xiongtao) On 24th March , 'Get to Know China' Practice Class-Chinese Culture Appreciation of the Beijing Winter Olympics was successfully held at the International Education School. President Yang Canming and Vice President Yao Li attended. Vice President Yao Li hosted the event.
At the beginning, Vice President Yao Li warmly welcomed guests and declared the activity open. Then, President Yang Canming expounded Chinese culture and Chinese spirit reflected in the Beijing Winter Olympics. He emphasized that the ever-changing international situation stimulated us to lodge the purpose of the Olympics firmly in mind. It is essential for all countries to help and integrate with each other, as well as learn from each other and make efforts together for the shared future.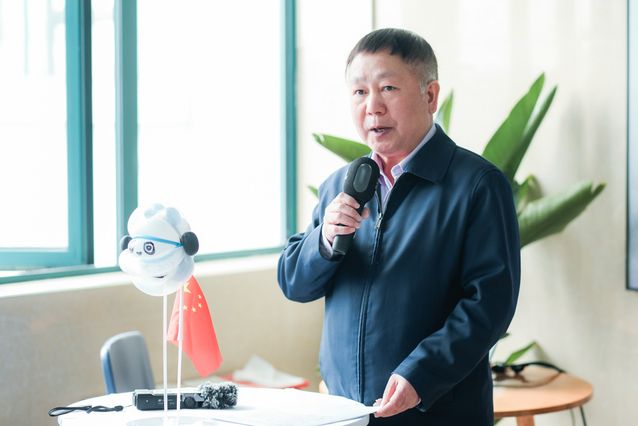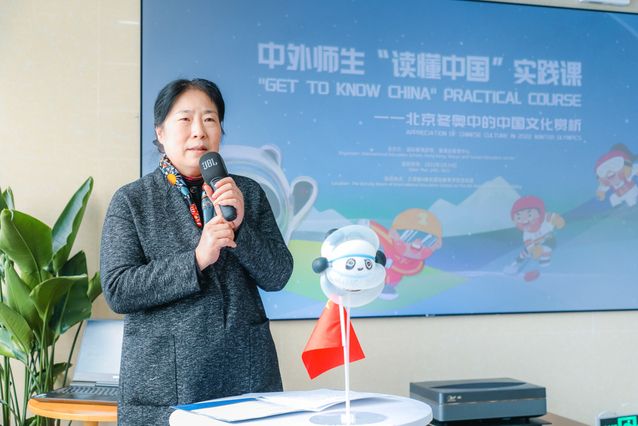 Dean Zheng Ying introduced the theme and content of the practice class. It contains two parts: doing crafts of Bing Dwen Dwen, the mascot of the Winter Olympics, and Chinese culture appreciation. With pictures and texts, Li Muzi, Chinese teacher of International Education School, explained the design concept of Bing Dwen Dwen and the Chinese elements it holds and introduced the production steps of Bing Dwen Dwen in detail.
The guests joined the students in handiwork and communicated with them cordially. Ai Jing, a student from Turkmenistan, and Julian, a student from Colombia, sent their handmade Bing Dwen Dwen to the guests. They put forward the hope to move forward with ZUEL to the shared bright future.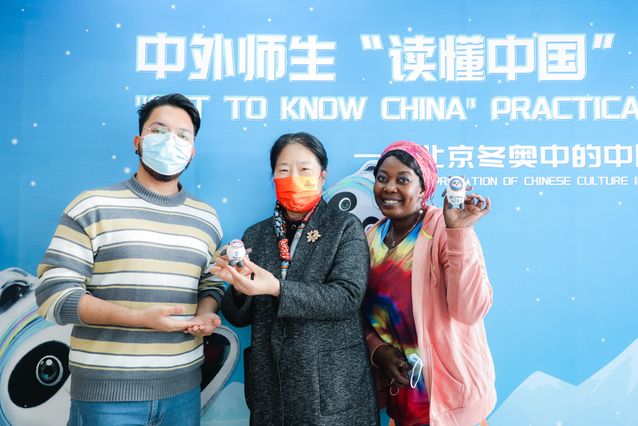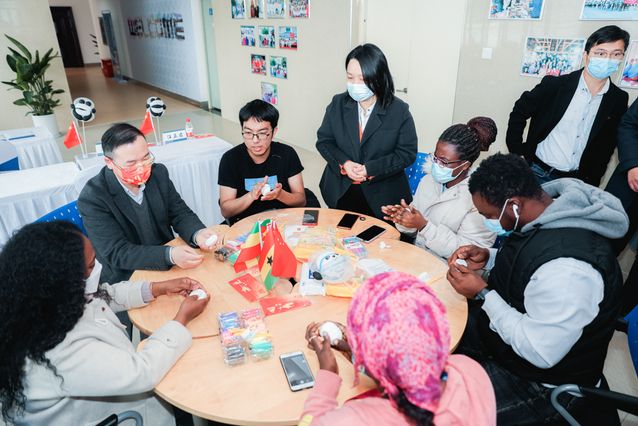 In Chinese culture appreciation, the second part of the activity, Li Muzi interpreted Chinese culture contained in the emblem, medals, venues, etc. of the Beijing Winter Olympics. With the topic of colorful Chinese elements, a Chinese culture feast was presented for teachers and students at home and abroad.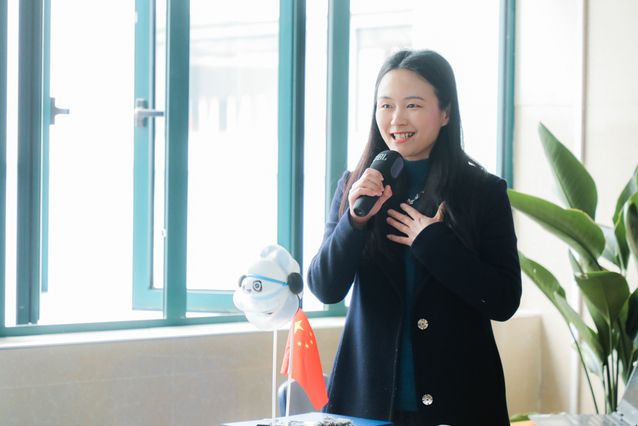 The event attracted more than 30 teachers and students, including Chinese students, and international students. Students participating in the event said that it provided an opportunity for them to understand Chinese culture in the Beijing Winter Olympics more explicitly. The event served as a window for them to get an insight into the Beijing Winter Olympics. In light of "Together For A Shared Future", they will tell the story of the Beijing Winter Olympics to people around the world based on the knowledge and experiences they obtained during the practice class, and build more bridges for exchanges as well as mutual learning among civilizations.
This activity marks another vivid practice of 'Get to Know China' series courses of national conditions education in International Education School. The activities encourage the teachers and students to further promote the spirit of the Winter Olympics, disseminate Chinese culture, and put 'Winter Olympic' impetus into the cultural and labor education in our school.